I had been looking forward to this weekend very much. It has kinda snuck up on me really. It was time to start fixing up the front room to make it Heidi's new big girl bedroom.
Now I have never decorated a girls room before as each baby was a surprise so the rooms had always been neutral colours.
Exhibit A - Andrew's nursery: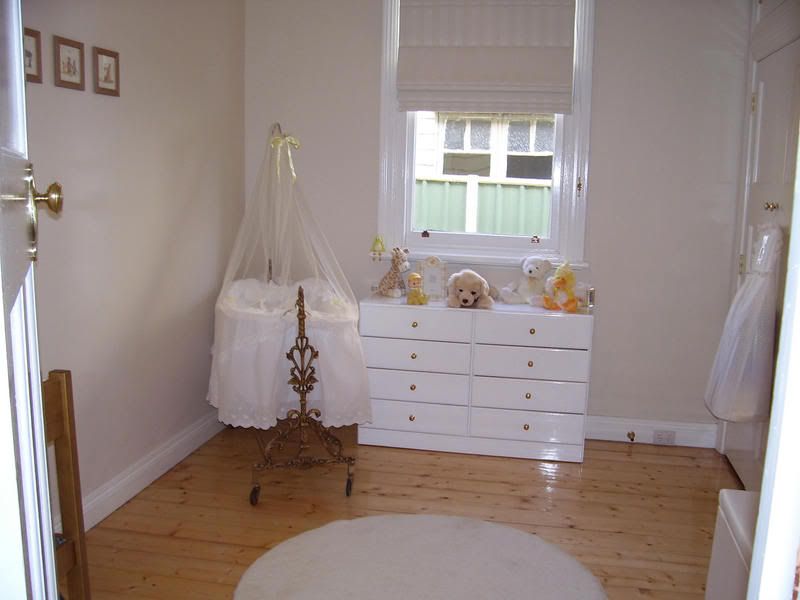 Exhibit B - Samuel's nursery
Exhibit C - Heidi's nursery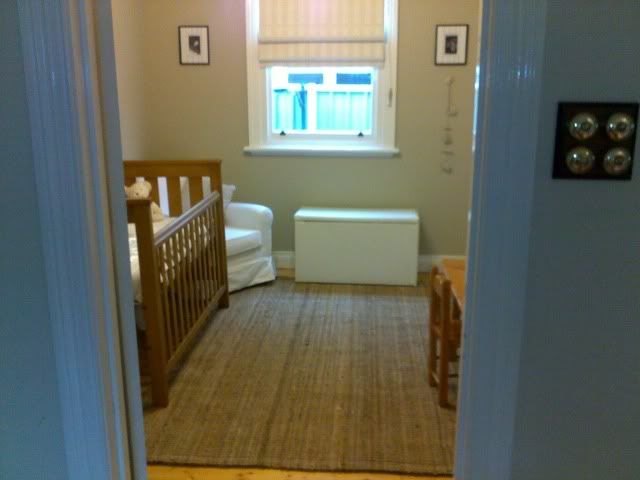 So this was going to be a challenge for me but hopefully a fun one. My biggest fear was having to do a pink or purple room. Nope it wasn't going to happen. But far out, 3 year old can be soooo naggy. She was desperate for a purple Frozen bedroom. Arghhhhhh......
Now here I am in the middle of my worst designing nightmare. I did find one picture that I did love and it had purple in it. The combination of the turquoise and mauve I just loved. So that is my inspiration.
Based on this I chose this purple colour from
Sherwin-Williams
called Hazey Purple. The other colours there are a grey in the Sherwin-Williams range that was very similar to the Valspar Montpelier and the aqua is called Coastal Aqua. I got a free sample pot and at Master they had a buy one get one free paint special so all this only cost my $64. Not bad.
Here is a before picture after the new skirting boards had gone in. The old ones had turned yellow. I spent Friday after work and Saturday morning painting them up ready to be installed.
Here is the cutting in of the colour. Wow I was very impressed with the Sherwin-Williams paint. It was very creamy and smooth.
Oh and we are going to add a chair rail so we will put that on this week after we get paid.
Also, Dave did a new architrave around the door. Actually this picture doesn't show the trim at the top which was added later.
So here is the purple in action. First coat of course.
Then I had a very happy helper to do the grey. She was so excited to see her purple room coming together, after being very frustrated watching her brothers get their rooms done first.
So here is the first coat done.
I think that it is very different to my normal tones but I have to remember that it isn't my room and my little girl has to love it.
I am hoping to get it pretty much finished by the end of the week ready for the bed to come.
Oh did you see the bed I have ordered??? Check it out. It is lovely and I haven't decided if I will paint it or not.
Lots of work to do in there yet like filling and painting the window and arch and adding the chair rail, cleaning the carpets and probably more.
Here's to a good week ahead.
Cheers,
Nat